報名後未能出席者,於本學年內再報體育部任何課程或活動會受限制,報名後請自己查閱e-registration內的結果。Those who fail to attend the class after successful registration will be restricted to enrol for other PE activities in this academic year.
轉眼間又到了學期中,相信大家正埋首準備各項功課、報告、測驗及考試,壓力之大容易誘發肩背痛等問題。如可以適時做些簡單的伸展動作,有助放鬆肌肉。有見及此,體育部將舉辦以下的工作坊:
In the mid-semester, you should be busy with your assignments, projects, presentations, tests and exams. These factors increase pressure, which causes shoulders and back pain easily. To relieve pain, you may do some stretching exercises to correct posture and relax muscles. PE Unit will organize stretching workshop, with details as follows: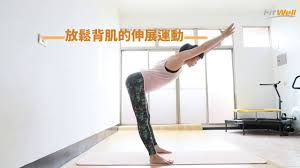 日期

11月21日(星期四)

DATE

21 November 2019(Thursday)

 

 

時間

14:30-16:30

Time

 

 

地點

李兆基綜合大樓1樓多用途室

Venue

1/F Multi-purpose Room, Lee Shau Kee Complex

 

 

時數

2 PA / 1 iGPS

Hours

 

 

名額

30 (先到先到,額滿即止)

Quota

(first-come-first-served basis)

 

 

內容

1.     解釋構成肩背痛的肌肉群;

2.    如何加強肌肉及柔軟度;

3.   伸展及拉筋方法;筋腱膜及自家放鬆的方法。

Content

1. To understand the muscle groups that cause shoulder and back pain;

2.  How to strengthen muscles and flexibility;

3.  Stretching and self-relaxation methods.

 

 

報名

Registration
如有任何查詢,可聯絡Mr. Magnum Chow (magnumchow@hsu.edu.hk).
Should you have any questions, please feel free to contact Mr. Magnum Chow (magnumchow@hsu.edu.hk).