During these unprecedented times of COVID-19, staying positive and feeling connected with each other are crucial to all of us. It is equally important to embrace adversity, and build your resilience. Being resilient means being able to use your skills to cope with challenges and crises. SAO is launching an "Embrace Adversity, Build Your Resilience 新常‧齊嘗‧分享‧力量" Campaign, which includes a variety of online activities covering the following themes: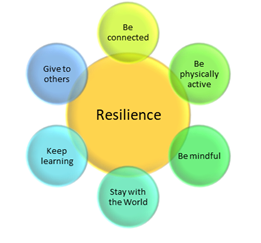 Using online delivery methods, these activities will not only promote your physical and mental health, but also help you better connect with others and the world. You will be happy to know that many of these activities will be hosted or co-hosted by your teachers and schoolmates. In addition to enjoyment, sharing and exercising, you can also earn ECA/CS/PA hours or iGPS units. Get to know and download different mobile applications to enhance your psychological wellness, too!
For more information, please visit our website.
Student Affairs Office
15 September 2020