HSUHK Cantonese Debating Team
HSUHK Cantonese Debating Team (恒大粵語辯論隊) was founded in 2015/16, it consists of a group of students who are passionate about debating. Starting from 2016/17, the team joined as one of the HSUHK Cultural Groups and is now operated under the guidance and support of the Student Affairs Office.
Currently, there are 14 members in the team. Members are committed to weekly practice and meeting to sharpen their debating skills and initiate plans for the future development of the team. To widen their exposure to open competitions, the team invites other university debating teams to organise friendly matches.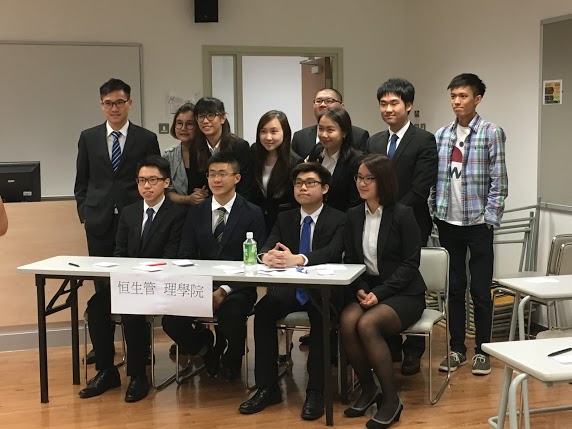 MAN Ka Sing (BBA, Year 4)
NG Cheuk Ting (BJC, Year 3)
CHOI Ho Ching (BBA, Year 4)
LEE Chun Ning Matthew (BBA, Year 4)
POON Yuk Sheung (BBA, Year 4)
WU Haoyun (BBA-CG, Year 2)
YIP Ka Ho (BBA, Year 2)
CHAN Lok Yiu (BJC, Year 4)
LUI Shun Lam (BJC, Year 3)
HE Suying (BSS-AS, Year 1)
CHOW Chui Shan (BBA, Year 1)
LIU Kwan Ko (BJC, Year 1)
YAN Ting Hin Ricky (BSS-AS, Year 1)
TANG Kwok Fung (BA-ENG, Year 1)