Australian Catholic University (ACU) July School, Australia
WONG Cheuk Lam (BJC, Year 2)
My journey to ACU was wonderful and unforgettable. The staff members and teachers were friendly and always willing to help me and the other international students. They would like to share where the destinations we should visit apart from teaching.
There was a great difference of study atmosphere between Hong Kong and Sydney that the teachers in ACU were always inviting students to share their experiences or personal ideas. I was more engaged in the lessons there.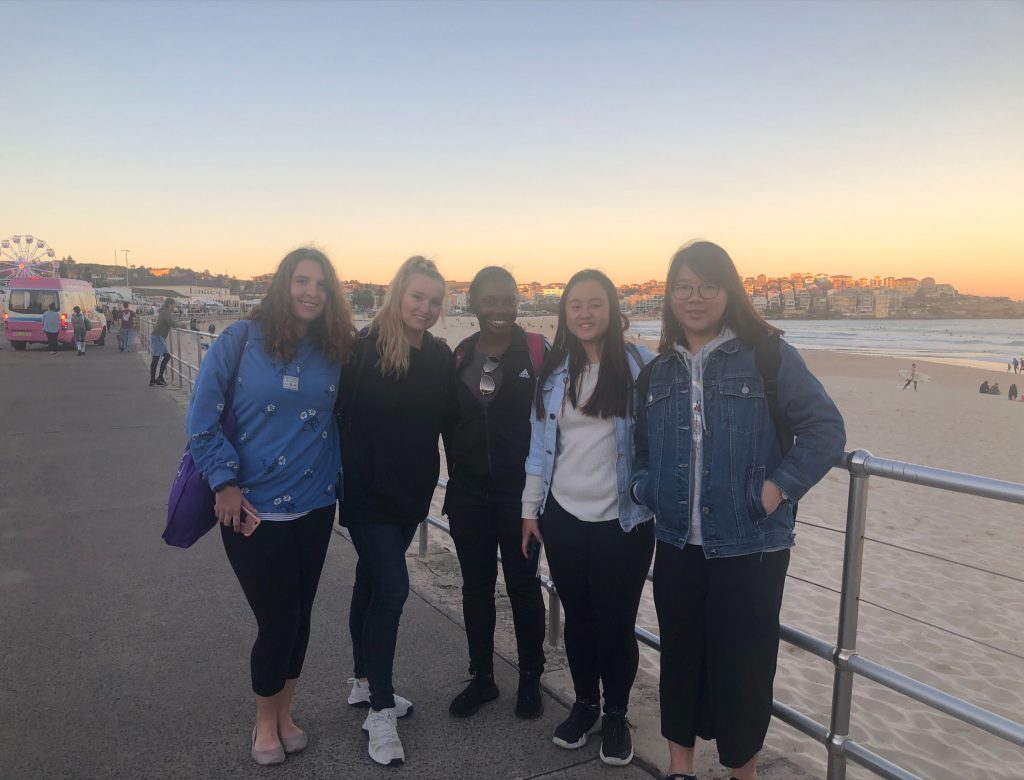 Linnaeus University Summer Academy, Sweden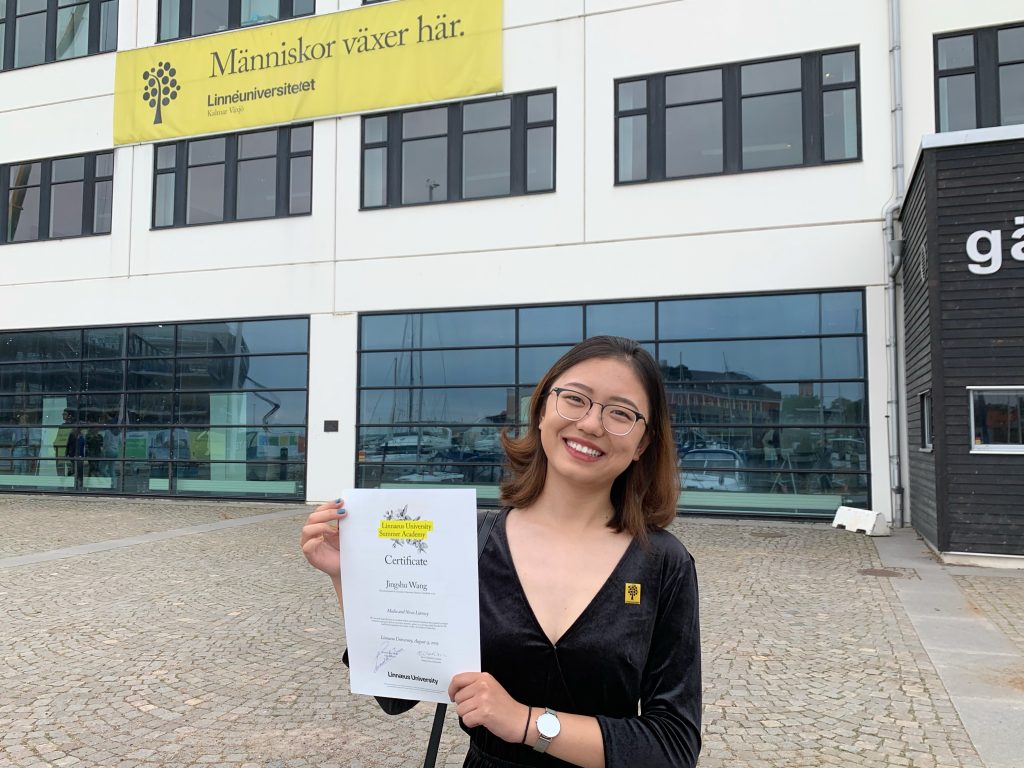 WANG Jingshu (BJC, Year 1)
I had a wonderful time at Linnaeus University in Sweden this summer. In class, the teachers always interacted with our classmates, instead of giving lectures all the time while the students keep taking notes. At the same time, I also learned how to cooperate with people from different countries. Most importantly, I began to have a more diverse and critical view of things.
During my spare time, I participated in three trips organized by the Summer Academy. We went to the island to enjoy the natural scenery, went to moose park to get closer contact with animals, and went to Stockholm to experience more Swedish culture. Of course, I also met a lot of friends from other places, we explored nice food and visited local attractions!
That was literally a sweet memory and I will never forget it. Also, I am grateful to HSUHK for providing such an opportunity for me.
Hertford College, Oxford Advanced English Language and British Culture Three Week Programme, UK
YIP Ka Yi (BBA, Year 3)
In Oxford, the study atmosphere is quite different from Hong Kong. I was able to learn various topics like British fashion, music, movies, and even Shakespeare. They really encouraged us to discuss in class and talk more with the teachers and classmates. In this summer, I learnt not only the knowledge about Britain but also communication skills. I talked with teachers, Residential Advisors (RAs) and local people in English all the time to improve my language skills. Besides studying, we got a lot of free time as well. RAs prepared some tours for us on every Friday. We went to London together and to Stratford-upon-Avon the place where Shakespeare was born. The whole summer was fantastic, and it will be one of the memorable memories in my entire life. I wish I can have a chance to join this kind of summer courses or study in Oxford in the future.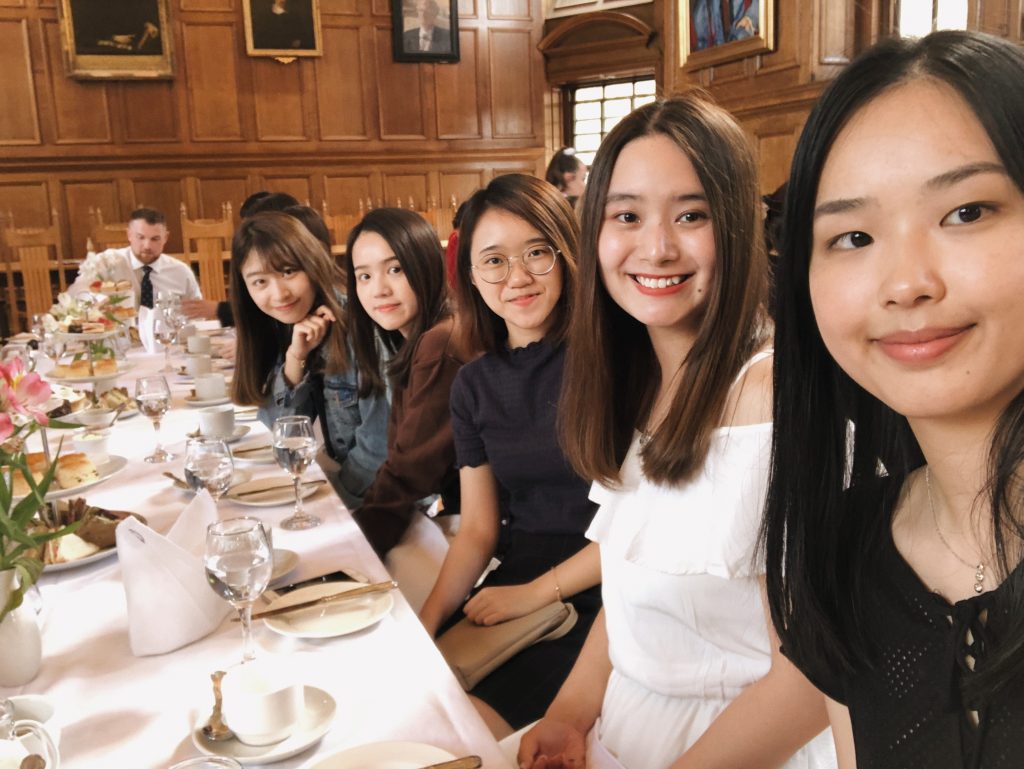 University of British Columbia Vancouver Summer Program, Canada​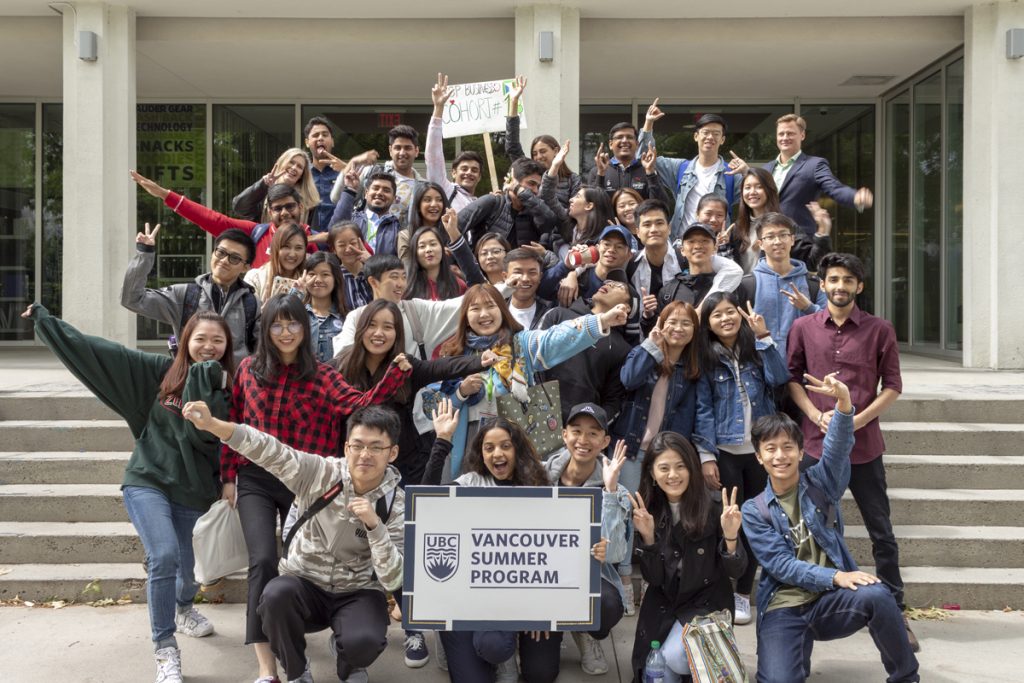 POON Hiu Yan (BBA, Year 3)
From 8 June 2018 to 8 July 2018, I joined an activity called UBC Vancouver Summer Program 2019 which was organized by The University of British Columbia (UBC). It has been a very rewarding and pleasant experience to me, and I have enjoyed my stay in Canada a lot.
The course that I find most impressive was International Business Management. It was because the professor gave us a lot of time to have discussions on the topics and current events happened all around the world. As there were international students from Mexico, India, Singapore and Mainland China, there were diverse mindsets in the class. The course was helping me to enhance my mindset, start to care about the news in worldwide and make real-world business decisions by concerning many international issues.
University of Niigata Prefecture - International Joint Summer Seminar, Japan
KWONG Kam Shan (BBA-MGT, Year 3)
This was the first time I travelled my own. We visited different factories, e.g. Miso factory, Sake factory, to learn the making process of food. Besides, we also participated in an experience of making fire by using Chinese traditional method and making Soba. We had a presentation in the last day of seminar which is a good chance for us to express our feeling and learning. Moreover, I needed to use three languages to communicate with my group mates, but it did not affect our friendship, it only took more time. During spare time, I hung out with Japanese girls form Yokohama and tried different kinds of food. I am glad to join this seminar.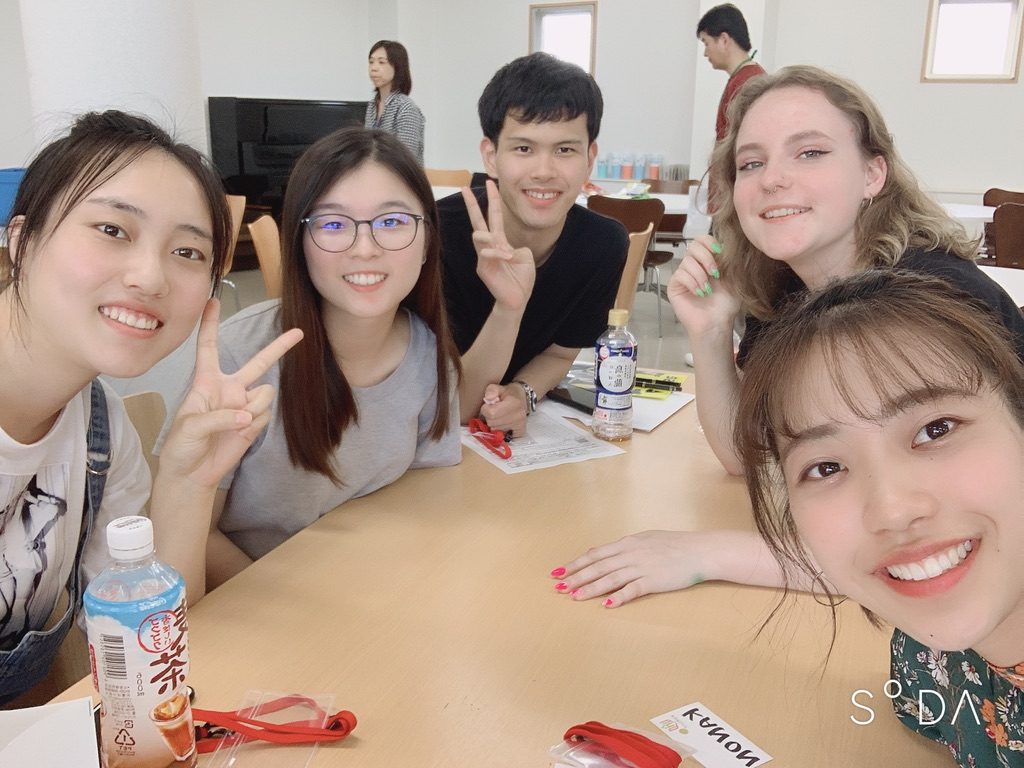 上海交通大學2019年夏季學期交換生計劃, Mainland China
LIN Zhicheng (BBA, Year 4)
上海交通大學的美讓我陶醉了。如詩一般的園景,有著綠油油而空曠的大草原,有著安撫心靈的思源湖。 更重要的是,在這裡的3座圖書館,我感受到了書香彌漫,學習氣氛濃郁,讓人不由自主地想在知識方面有所增長。
說說我來上交大最主要的目的吧,就是上一門我選修了的電子商務創新與戰略。內地電子商務日新月異,每年似乎都有一股新的氣象,我充滿著期待從香港來到了上海,等待著這一個月的課。非常幸運地,我們的教授是一位學識淵博,對內地電子商務及科技產業局勢擁有密切的關注,而且注重分析思考的人。授課中,各行業的資料及例子信手拈來,教學框架清晰,易於吸收,他是一位優秀的導師。除此之外,課堂中的學習氛圍也讓我非常享受,來自於不同學院的上交大同學積極發言,思考,提供不同的角度和新穎的創意,使得課堂變得更加豐富。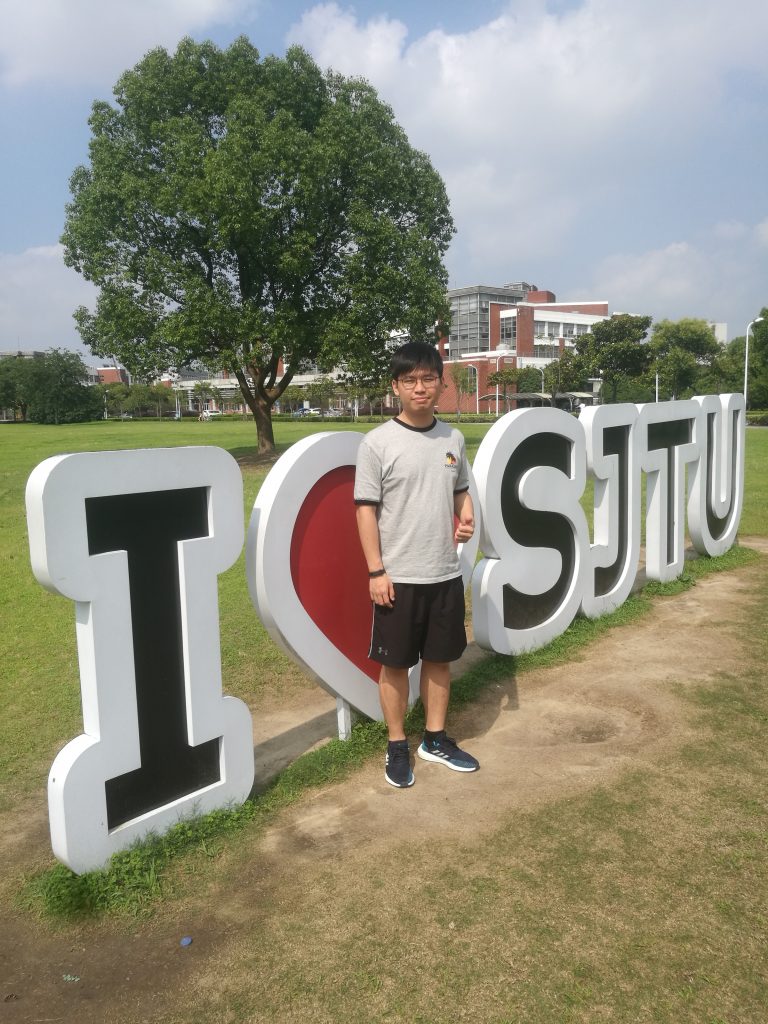 Pukyong National University 2019 International Summer School, South Korea
ASLAM Hamza Saghir (DSBI, Year 4)
The Summer Abroad Programme at the PKNU ISS was one of the most remarkable experiences I have ever had. 
I have taken the Korean Language course and I believe it turned out to be a successful one since I can now get to read Korean. Also, the students were very hardworking and were willing to always share their experiences of their current lifestyle with the professor. 
During my spare time, I would usually go outside the campus to new places with different groups and discover the real beauty of Busan. I could finally get to observe the city's lifestyle and the etiquette of the people. 
I would highly recommend our HSUHK students to join this summer program in the coming year and I'm sure it will be a memorable experience!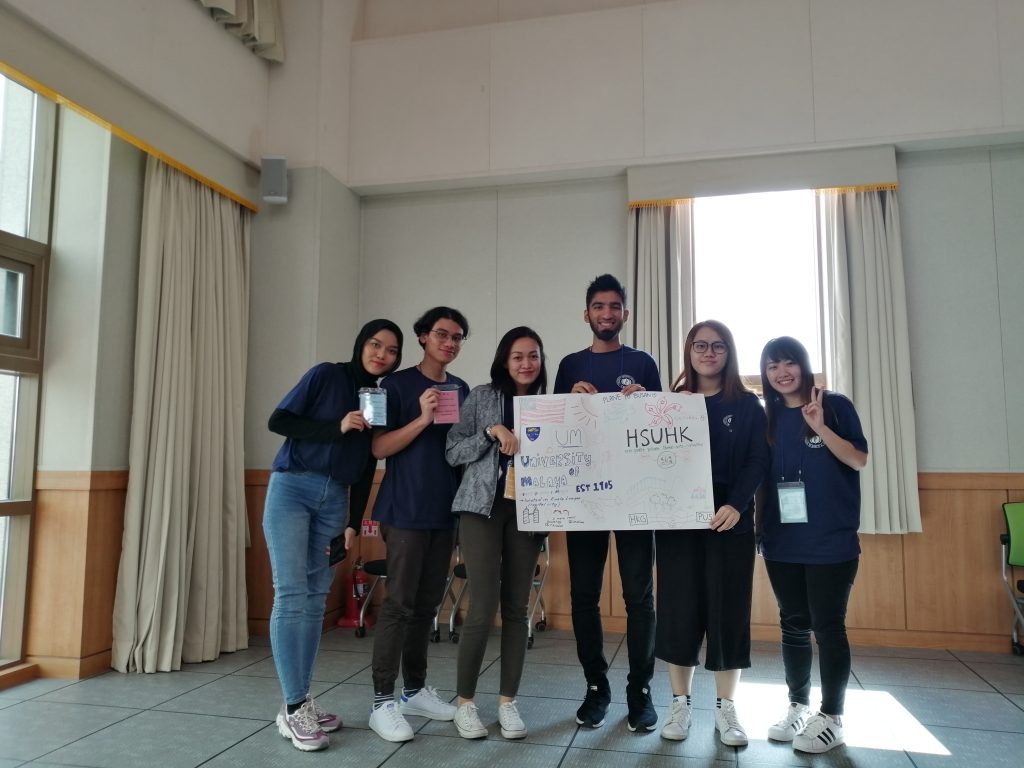 Feng Chia University 2019 FCU International Summer School, Taiwan
CHENG Tsz Ying (BBA-FA, Year 2)
Being a student in my sophomore year, I chose to spend my summer vacation in participating in the Feng Chia University International Summer School Program. Feng Chia University has a beautiful campus, thus a lot of passionate and professional teachers. The first class we had was about Taiwan drama and throughout the whole program, we went to a total of two field trips to Lukang and YunLin and one bus tour on the three Fridays. We had regular classes every Tuesdays to Thursdays and DIY courses every Mondays. In the DIY courses, we learnt about how to make traditional rice dough figures, do Taiji and Qigong, calligraphy and traditional Chinese knotting.
Throughout this program, not only have I learnt a lot about Taiwanese and Chinese culture , but also different countries' cultures from friends who come from all over the world, like Indonesia, Mongolia, Australia, Korea etc. Summer holiday well spent!