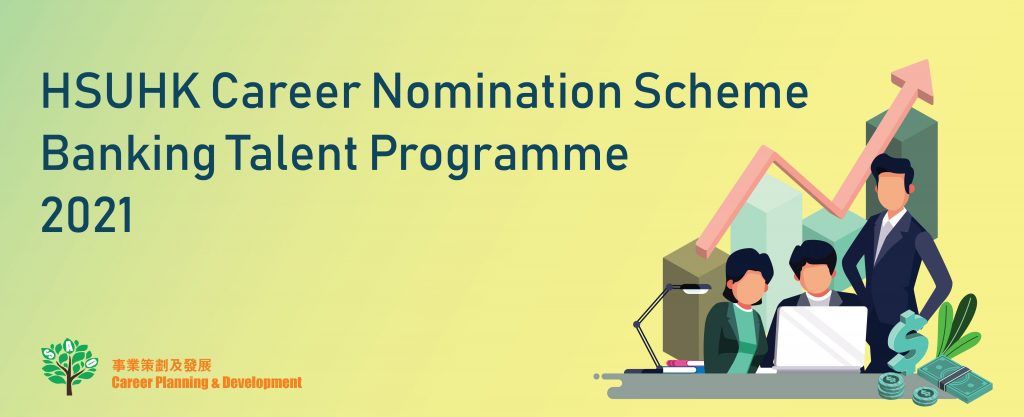 Dear students,
The Banking Talent Programme (BTP) organised by HKMA and HKIB is now open for application. On top of direct application, the following banks have also invited the Career team to nominate HSUHK students for their positions under the BTP. 
Interested students, please submit your application for the university nomination on or before the respective deadline. Selection priority may be accorded to the nominees by some of the banks. 
**Please note that some banks require applicants to complete the online application via their system first before submitting the application for the university nomination. You may find the details as follows.
HSUHK Career Nomination for Banking Talent Programme 2021
About the Banking Talent Programme:
The Banking Talent Programme will be extended to upcoming fresh graduates of 2021 through offering six-month work opportunities and professional training. Job openings will be offered by banks, Stored Value Facilities operators and the HKMA with ranging from front-line operations to back-office functions in retail and commercial banking. For details, please visit: https://hkib.org/page/199 
Enquiry: 3963 5559, Ms. Amy Chu (Career Planning & Development) or email to careers@hsu.edu.hk
Best regards,
Career Planning & Development
Student Affairs Office