Student lockers are available at HSUHK campus to provide convenient storage space for HSUHK students. If you wish to apply for one, please go through the following details and submit an application to the Student Affairs Office.
All HSUHK students are eligible to apply for one student locker, subject to availability.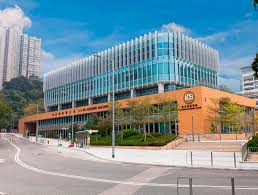 3/F,
S H Ho Academic Building (A)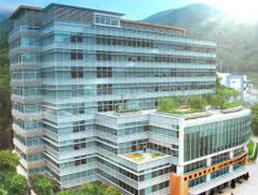 Lee Quo Wei Academic Building (D)
Locker Size: One Size (320W x 435D x 646H)
Important Notes:
No alternation would be allowed once the locker is assigned.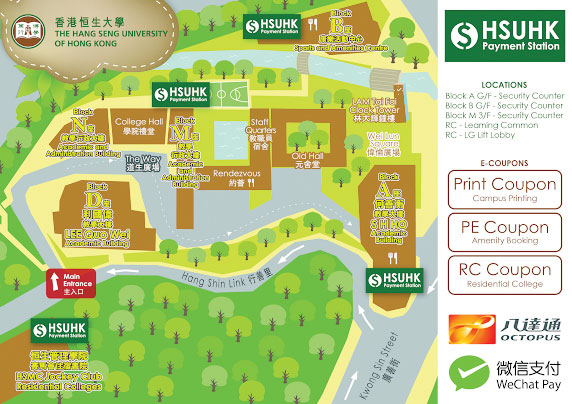 Applicant should settle an annual non-refundable rental fee of $50.
Payment is accepted at any HSUHK Payment Station after reservation of a locker within 3 days.
Any violation of the use of lockers, whenever reported and/or discovered, will result in immediate termination of the use of lockers. Fees paid will not be refunded. Black listed to use locker in the future.
Rules and Regulations on the Use of Student Lockers
All HSUHK students are eligible to apply for ONE student locker, subject to availability.
The rental period of each application is for one academic year, i.e. from September to 31 May of the following year.
Application for student lockers must be made through the online application system (https://locker.hsu.edu.hk)
Applicants should settle an annual non-refundable rental fee of HK$50 through the e-Coupon system within 3 calendar days upon reservation is made on the online application system; or the application would be deemed unsuccessful.
Applicants who fail to settle the rental fee by deadline are not allowed to use the reserved locker, or he/she would be regarded as unauthorized use of lockers.
Lockers are not installed with any locks. Renters are required to use their own padlocks.
Renter of each locker is hold responsible for the damage/misuse of the locker rented. Storage of any illegal property, or would cause or likely to cause, health hazard, physical danger, safety risk or nuisance to the environment or other members of the University (e.g. alcoholic beverages, perishable food, illegal medicines, weapons and explosives, etc.) are strictly prohibited.
Lockers are allocated for storing academic related materials for the convenience of study. Renters are advised not to store any valuable items (e.g. money, laptops and mobile phones etc.) inside the lockers. The University shall not be liable in any circumstances for any loss or damage of property inside the lockers rented.
Lockers are not transferable. Renters who wish to change lockers should send an email to sfr@hsu.edu.hk with justification.
Unauthorized use of unoccupied or other people's lockers is strictly not allowed. Renter should approach SAO if their lockers are occupied by others. A warning will be given to the unauthorized users to remove their belongings in a specified deadline. SAO shall have the authority to open any unauthorized lockers and dispose all the items found therein without any notice.
No posting (e.g. stickers, labels, and/or posters) are permitted on the surface of the lockers. Renters should always keep the interior and exterior of the locker clean.
Renter who, for any reasons leaving the University should report to SAO and clear the locker accordingly. SAO will remove all unattended belongings for disposal.
Renters must clear their lockers and remove their padlocks to return the lockers to the University in good condition by the end of the rental period. Locker clearance will be conducted in July. All materials found in the lockers, after the rental period, would be discarded without further notice.
SAO reserves the right to open any locker in case of locker being occupied by an unauthorized user, any violations of the use of lockers, or any other emergencies, without notifying the renter in advance.
SAO reserves the right to revise the rules and regulations on the use of student lockers from time to time.
Application and Rental Period
Application for student lockers must be made through the online application system from September. 
Rental period: 17 September 2018 to 31 May 2019
Locker clearance would be conducted in June 2019.
In case of key lost/key damage/locker being occupied by unauthorized users, please contact SAO staff at 
sfr@hsu.edu.hk
 for assistance.