Recruit Talents form HSUHK
Thank you for your interest in hiring students or graduates from HSUHK. We can help address your recruitment needs through a wide range of employer services. Please refer to the career service flyer (click HERE)​ and following details to find out how we can be of help to you or establish mutually beneficial collaborations.
Internship
Identify Future Talents through HSUHK Local Internship Programme 2023/24 (Term Time)

Dear Partnered Employers,

The Hang Seng University of Hong Kong (HSUHK), an aspiring private university in Hong Kong, with a student body of over 6,000 undergraduate students across five schools, including the School of Business, School of Communication, School of Decision Sciences, School of Humanities and Social Science, and School of Translation and Foreign Languages, is committed to equipping our students with professional knowledge and skills. At HSUHK, we believe that practical internship experience is a vital component of our students' education. It not only complements their classroom learning but also prepares them for their future careers. As such, we are pleased to introduce our Local Internship Programme 2023/24, and we cordially invite your corporation/organization to participate as an internship host.

We believe that partnering with esteemed organizations like yours will contribute to the development of a robust talent pipeline for industries and corporations. Together, we can empower our students and create a mutually beneficial relationship that fosters growth and success.
Benefits of Being Our Internship Host
Build a young talent pipeline for business needs and development

Get fresh ideas from young talents of HSUHK

An effective way to recruit and train potential employees with support of the Career team of HSUHK 
 

Term-time

Summer

Programme Period

Sept 2023 – May 2024

Jun – Aug 2024

Internship Period

Internship can start any time between Sept 2023 – May 2024 and be extended subject to the business needs of the employer and mutual agreement between the employer and student

Internship can start any time between Jun – Aug 2024 and be extended subject to the business needs of the employer and mutual agreement between the employer and student

Internship Mode

Part-time (work 2 – 3 days per week) preferred Some students can also take a full-time internship during term time

Full-time preferred The employer can also offer a part-time internship to students

Internship Hours

Not less than 150 hours within the internship period

Remuneration

Subject to the employer's arrangement (For the internship allowance below the Statutory Minimum Wage (SMW), the internship duration should not be longer than 59 calendar days according to the Minimum Wage Ordinance)

For more information about SMW, please refer to: https://www.labour.gov.hk/eng/news/mwo.htm

Arrangements for Mandatory Provident Fund (MPA)

The employer is required to enrol student interns (no matter they work on a full-time or part-time basis) who have been employed for a continuous period of 60 days or more in an MPF scheme within the first 60 days of their internship employment

For more details, please refer to https://www.mpfa.org.hk/

Support from HSUHK

Pre-screening of applications plus student nominations for the internship 

Pre-Internship Training and Post-Internship Evaluation for Interns
Targeting Graduates of 2024?

To facilitate the employment of our graduates-to-be of 2023/24 and likewise to build a talent pipeline for employers to recruit university graduates, the Career team of HSUHK encourages employers to provide part-time (work 2 – 3 days per week) internship places to our year-4 students during their final year of studies and end up offering a return full-time / graduate job to those with satisfactory performance in the internship upon their graduation.

Select "+ Potential Return Offer" on the registration form to let us know you are interested in joining this scheme and for our further arrangements.
Roles & Responsibilities of an Internship Host
Assign tasks, projects and duties that are relevant to students' academic profiles or career interest and set quality expectation of the work

Supervise students and provide guidance and support to them during their internship

Ensure a safe working condition and contact the Career team of HSUHK in case of emergencies

Provide feedback to interns and the Career team of HSUHK by completing a post-internship evaluation

Comply with Employment Ordinance in Hong Kong
Become Our Internship Partner
We look forward to your support and collaborating with you soon on internship recruitment. To register as an internship host, please complete this online Internship Registration Form (or CLICK HERE to download a WORD version) and return to Mr. Jason Lee, Assistant Careers Manager at careers@hsu.edu.hk.
For enquiry, please contact:
Mr. Jason Lee, Assistant Careers Manager at 3963 5676 or email to jasonlee@hsu.edu.hk

Mr. Manson Wong, Assistant Careers Officer at 3963 5178 or email to mansonwong@hsu.edu.hk
Career Activity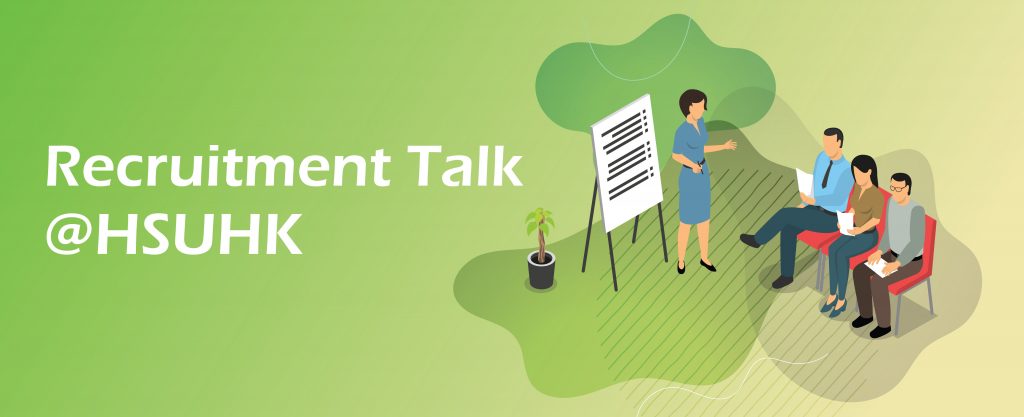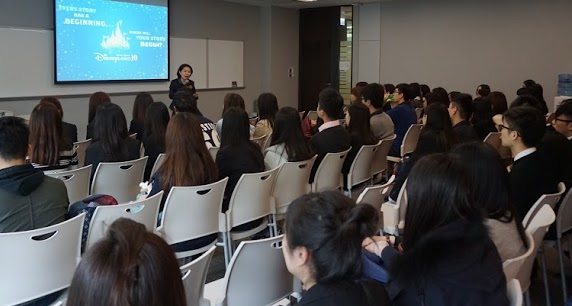 On-campus Career Activities such as recruitment, career talks and career fair are effective means to promote your employment opportunities to potential candidates. Career Planning & Development of Student Affairs Office is pleased to arrange recruitment presentations or other career-related activities for employers to introduce their job opportunities to our students throughout the year.
To register for a recruitment talk on campus or online, please CLICK HERE
We look forward to discussing possible arrangements with you.
File Download
"Registration Form for Recruitment Talk " (click
HERE
)
Contact
Mr. Sucre Ng, Careers Officer, Career Planning and Development
Tel: (852) 3963 5472
E-mail: sucreng@hsu.edu.hk
Ms. Amy Chu, Co-Section Head, Career Planning and Development Section
Tel: (852) 3963 5559
E-mail: amychu@hsu.edu.hk
Recruit Talents


Employers are welcome to register for an employer account in HSU-JINESS platform to recruit our students and recent graduates with the services of:
Job posting
Job matching and candidate invitation
HSUHK's academic programmes
HSU structures its undergraduate curriculum with a balance of three components: Major Studies, Common Core Curriculum and Free Electives.
To have a glance of a full list of our academic programmes and their features, please visit: http://www.hsu.edu.hk/en/academics/.
Welcome to Career Planning and Development Section, Student Affairs Office of The Hang Seng University of Hong Kong (HSUHK)!
We are eager to establish partnerships with various industries, aiming to create invaluable opportunities for our students to learn, gain insights, and plan their career before graduation. Meanwhile, we provide our partnered employers with access to a talent pool of highly skilled and motivated students, building a talent pipeline for industries in both Hong Kong and the Greater Bay Area (GBA).
Our section is enthusiastic about collaborating with your esteemed corporation/organisation for the following programmes and career activities.