In collaboration with the Wu Zhi Qiao (Bridge to China) Charitable Foundation, HSUHK Wu Zhi Qiao has been established since 2014 as one of the Wu Zhi Qiao University Teams.
Since its establishment, HSUHK Wu Zhi Qiao Team has been engaging in various site investigations and construction projects with the aim to enhance the living environment of the underprivileged living in remote villages in the Mainland China. Besides building footbridges and facilities, the Team will reach out to the local villagers, building spiritual bridges of love and care. The Team is also devoted to promoting Wu Zhi Qiao and their project mission on campus in Information Day and Orientation Day. They also organise sharing session to showcase the project achievements and to encourage active participation of HSUHK-ers in this meaningful services in China.
In 2017/18, we invited Mr Lawrence LEUNG (Lecturer, School of Translation) to be the advisor of the Team, giving professional advise to students on service implementation. The Team has taken part in the community enrichment programme for the project of Footbridge Construction in Dongchuan village, Shaanxi province since 2019.
Site Investigation in Lijiang, Yunnan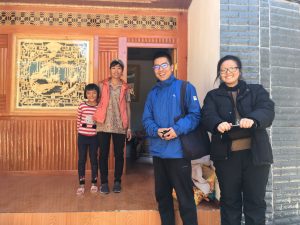 HSUHK WZQ Team Building Camp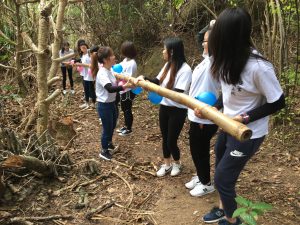 Ten Year Canyon Challenge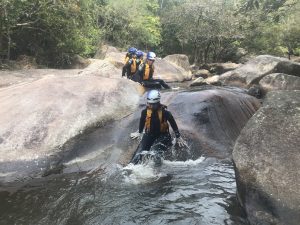 WZQ Sharing Session