停課不停學!小學生網上學習服務 Stay Learning! Online Tutorial Class for Primary Students
The COVID-19 pandemic has neither stopped students' eagerness to serve and learn nor the HSUHK Volunteer Team from contributing to society. Our Volunteer Team has partnered with the ELCHK North District Integrated Youth Service Centre to provide tutorial support to primary students during the suspension of their face-to-face classes. There are over 40 HSUHK students participating in the programme in which they have been engaged in teaching material preparations, video making and hosting online classes. A series of interesting online tutorials have been produced since March 2020 to support primary students to learn at home. 
One of the volunteer tutors Kenneth Leung, a Year 2 student of the BA-ENG programme, shared his experience, "We offered lively and vivid online classes to inspire students and let them learn more about themselves. I am grateful to have this opportunity to serve as a tutor,  which reminds me of the nature of education." During this challenging period, the HSUHK Volunteer Team and the fellow students stand united to support our society with the spirit of mutual care.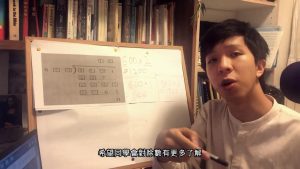 After the Chinese New Year Holiday, the Student Organising Committee launched a caring project in campus to solicit donations from HSMC-ers. Despite the tight schedule, the project received strong support from staff and students. On 23rd February, committee members brought all the donations to Society for Community Organization (SoCO) at Sham Shui Po. Community Organizer of SoCO, Mr NG Wai Tung, introduced the situation of street sleepers in the district, then led the team to visit the homeless and distributed the gift bags at Tung Chau Street Park and its vicinity.
Working in collaboration with 'Silence' (龍耳) – an organisation supporting hearing-impaired persons, HSMC Volunteer Team Student Organising Committee organised a volunteer training and service on 14 and 21 April 2018. Miss Pun, social worker from 'Silence', explained the difficulties and frustration faced by the hearing-imparied, plus tips for effective communication. Students also learned from a 'Silence' member, who suffers from hearing loss, his personal experience and some basic sign language. On the service day, students put knowledge and skills into practice, having an enjoyable afternoon with the hearing-impaired and their family.