IELTS Test Fee Reimbursement
Current HSUHK student (Degree Programme)
Current HSUHK student (Degree Programme) when sitting for the test.
Valid test result within recommended period of time.
Overall Band Score 7.0 or above
Each student is entitled to ONLY ONE reimbursement of IELTS test fee during his/her studies at HSUHK.
If you took IELTS outside Hong Kong and paid the test fee in a foreign currency, you will be reimbursed to the amount equivalent to the prevailing test fee in Hong Kong (to be revised according to any change in the prevailing test fee).
The IELTS test fee for sessions from 1 September 2017 onwards is HK$2,010 in Hong Kong.
The actual amount of reimbursement will be determined on the basis of the "Academic" module instead of "UKVI Academic"and/or "computer-delivered IELTS" if there is any discrepancies in the test fees.
Your application will be processed after the cut-off date and reimburse to your designated bank account. The cut-off dates and reimbursement period are listed below: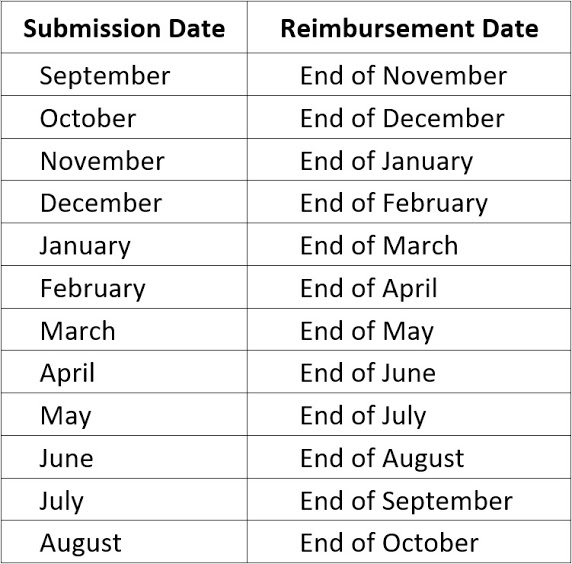 Step 1: [Important] – Add your bank account information via MyHSUHK (Student)
MyHSUHK (Student) -> Payment -> Bank Account -> Enter your Windows password to login
Add your bank account information
Enter and upload your bank account information (with your name and account number e.g. bank statement, passbook or bank account card).
Step 2: Complete online application form HERE and upload the following documents:
Original IELTS Test Report Form (TRF)
IELTS registration receipt with your name and paid amount (e.g. British Council receipt, IDP receipt, or email)
Student Finance and Resources Team
Student Affairs Office
Phone: +852 3963 5560
Email: sfr@hsu.edu.hk
Office: M603, 6/F, Block M