University Graduation Requirements:
CS-ECA-PA Hours
Only applicable to the below students marked as CS-ECA-PA hours
To encourage students' all-rounded development, the University requires students to complete certain activities outside classrooms to fulfill the required hours, including Community Service (CS), Extra Curricular Activities (ECA) and Physical Activities (PA) of university graduation requirements.
No. of hours required before graduation

Timeline of the working schedule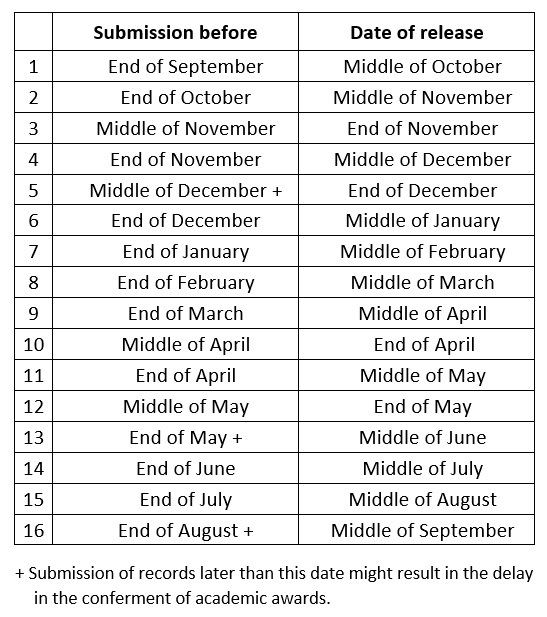 For November, December, April and May, records will be updated twice a month.
+ Submission of records later than this date might result in the delay in the conferment of academic awards.
Activity Organized by HSUHK and Student Organization
The record will be updated to the system upon the date of receipt of the activity record by the SAO from the organizer.
Activity organized by External Parties
The record will be updated to the system upon the date receipt from the collection box location in SAO by individual students. 
Application for Activity Hour - For Students ( Joining external activity )
e-Submission Procedures: 
Download the appropriate form below (SAO_SFR_Form 1/SAO_SFR_Form 2/SAO_SFR_Form 3).
Acquire signature and the official stamp from the organizing unit for certifying your participation, otherwise, your application will not be processed.
Complete this online form and upload the endorsed application form and supporting document(s) (if any).
Keep the original copy of the Letter of Certification and proof (if any) of your participation, in case of any dispute of record.