HSUHK Professional Mentorship Scheme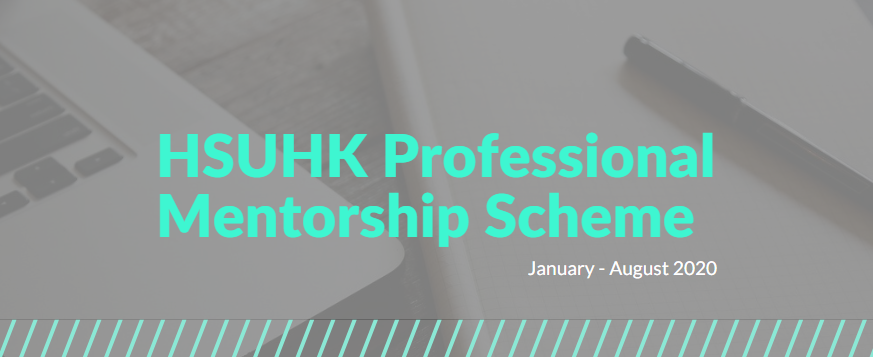 The programme details of HSUHK Professional Mentorship Scheme 2021 will be announced via email in Oct 2020. Please stay tuned. 
The HSUHK Professional Mentorship Scheme aims at providing valuable opportunities for HSUHK students to seek career advice and guidance from mentors who are seasoned professionals and senior executives from different industries.
During the scheme, mentors and mentees can decide upon their own meeting schedule. On the other hand, various social/ career activities will be organized by the SAO to further connect our large group of mentors and mentees.
Programme period: January – August 2020
Eligibility: Full-time HSUHK undergraduates of all years
(Note: students who are on overseas exchange programme during semester two are not eligible for this scheme)
By joining the programme, you can:
receive career guidance from experienced mentors
experience networking with industry professionals
gain access to different training or internship opportunities
Mentor list
Please find the tentative list of mentors AT THIS LINK. 
Our mentors come from diverse industries. Students from business or non-business stream are all welcome!
Now – 31 Oct 2019

Application opens

Interested students are highly encouraged to attend one of our three briefing sessions, details are as follows:

11 Oct (Fri) 4:45 – 5:30pm, D404

17 Oct (Thu) 2:30 – 3:15pm, D409

22 Oct (Tue) 4:30 – 5:15 pm, D405

Please register for one of the sessions HERE .

*Note: Your attendance at the info session will be counted as an extra mark for your application.

Week of 11 Nov 2019

Interview Screening

18 Jan 2020 (TBC)

Kick-off gathering

Jan – Aug 2020

Mentorship Period
Roles and Responsibilities of mentees
All mentees are required to demonstrate their commitment to the scheme by the following:
Submit meeting reports as required.
Meet with the assigned mentor for at least 3 times during the scheme period.
Attend the kick-off gathering tentative scheduled for 18 Jan 2020 (Sat) afternoon.
Participate in activities (e.g. professional grooming workshop, mock interview workshop, social gathering) organised under the scheme actively.
Award and Recognition
A Certificate or Reference Letter will be issued to mentees who completed the scheme with satisfactory performance.
How to apply?
Please complete the online application form (LINK HERE) latest by 31 Oct 2019 (Thu), HKT 23:59. Please note that you will also need to submit the following two documents via the online form:
1. Write on the topic "Why do you want to join the HSUHK Professional Mentorship Scheme?" in at least 200 words in English and save your essay in a MS word/ pdf format
*please save the file as "Your name_essay" (e.g. Chan Tai Man_essay) and upload it according to the instructions stated on the application form.
2. Your Resume in MS word/ pdf format
(submission is optional but highly encouraged; your resume will greatly facilitate the matching process)
*please save the file as "Your name_resume" (e.g. Chan Tai Man_resume) and upload it according to the instructions stated on the application form.
Selection
Shortlisted students will be invited to attend a group interview session.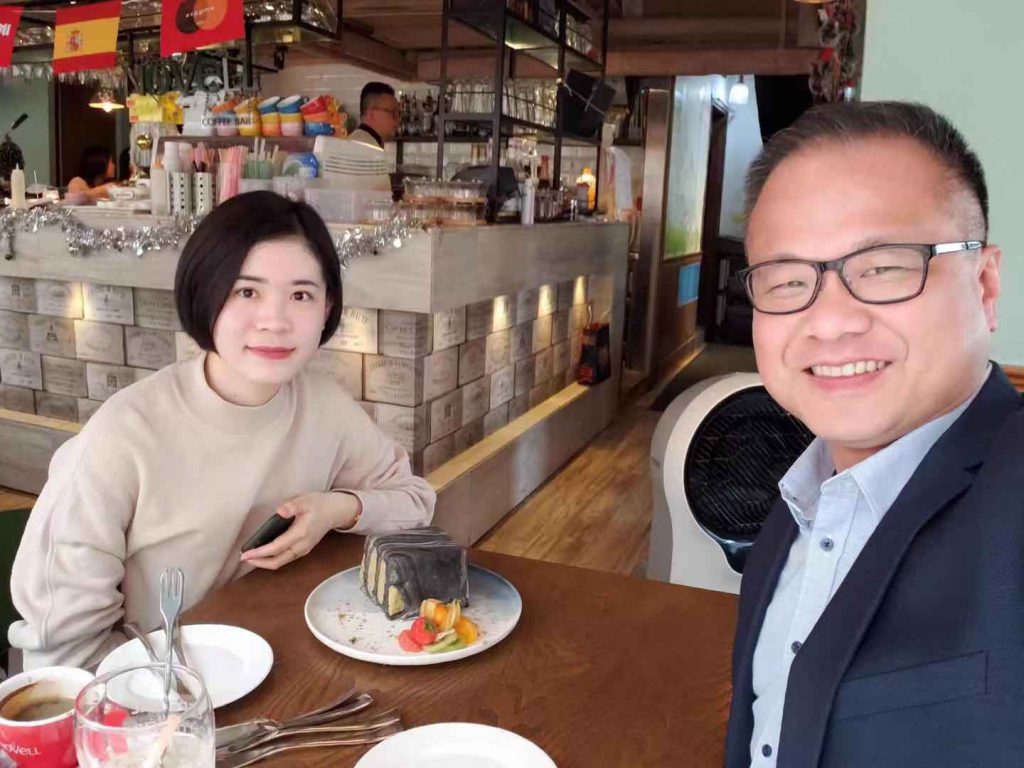 "I really enjoyed meeting with my mentor. He was a good listener, shared his experiences generously, and encouraged me to consider a broader scope of job opportunities apart from the HR industry, on which I was originally focused."
Sophia Ko (left), BBA-MGT
Mentor from New World Development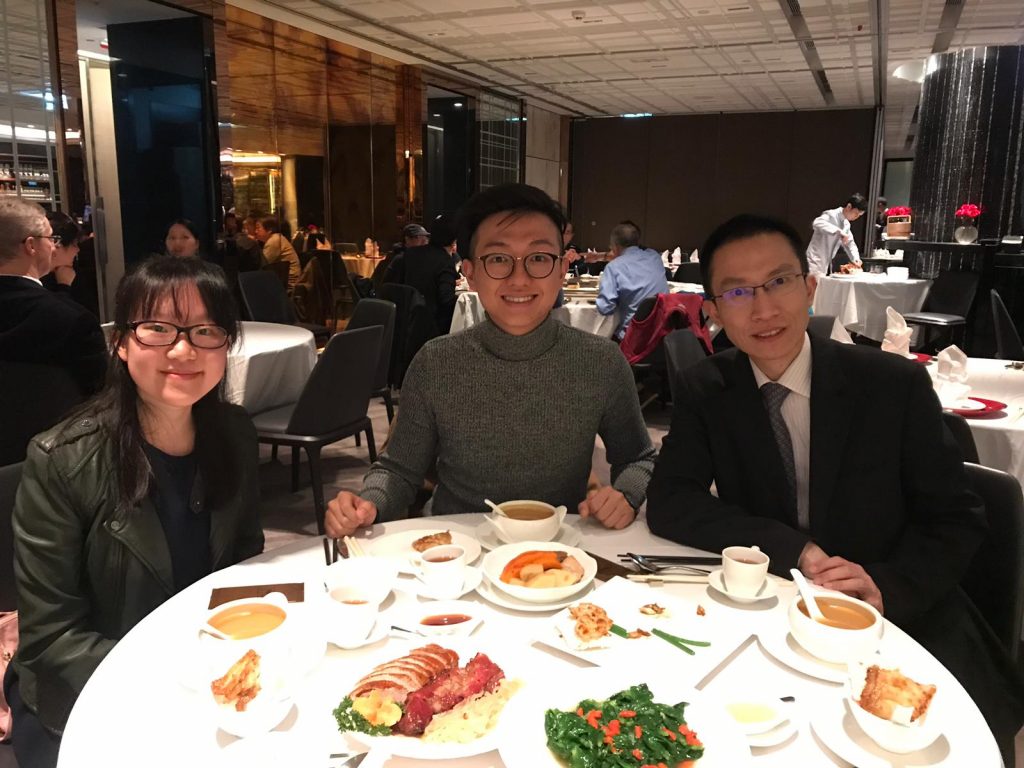 "I am a Marketing student who is interested in pursuing a career in the financial Industry. My mentor has got fruitful knowledge in Financial industry and he is very willing to share his work and life stories with me. For example, he has given me advices about taking the CFA exam. From his insightful sharing, I have gained more confidence to deal with the challenges that I may encounter in the world of work." 
Kimberley Cheng (left), BBA-MKT
Mentor from Agile Property
.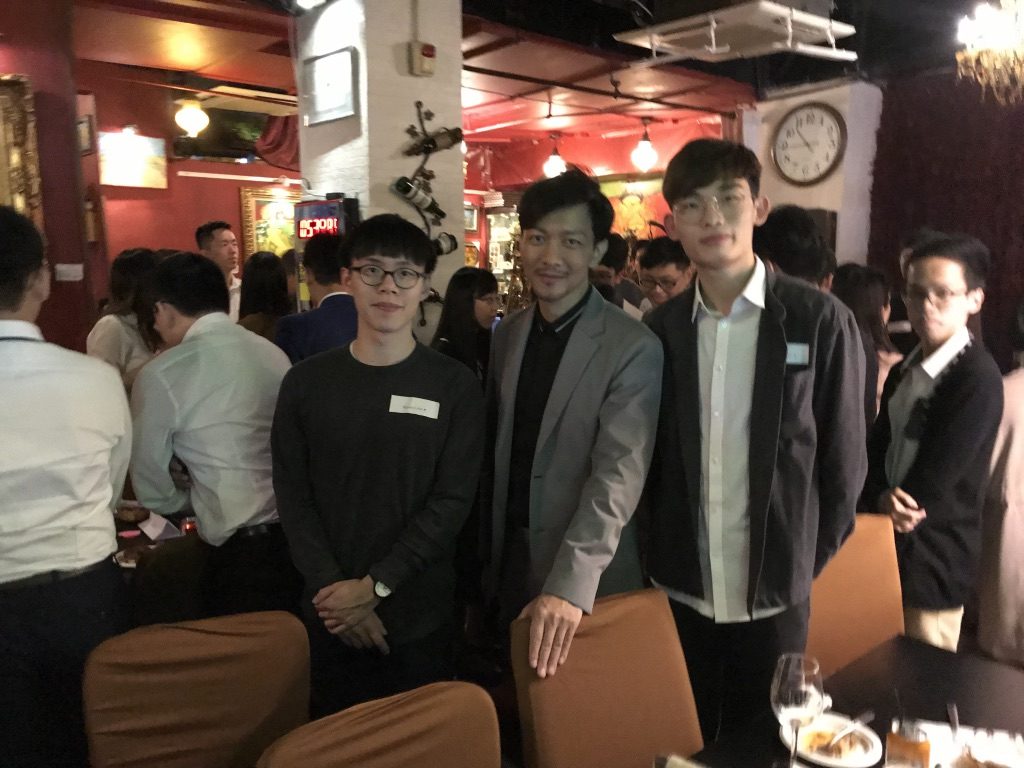 "The programme has enabled me to meet students from different faculties and mentors with different backgrounds. I am particularly glad to know my mentor who is taking a prominent role in a renowned bank. From his sharing, I am able to gain precious insights about the development and opportunities of the banking industry." 
Rayson Lam (left), BBA-FA
Mentor from Hang Seng Bank