HSUHK Professional Mentorship Scheme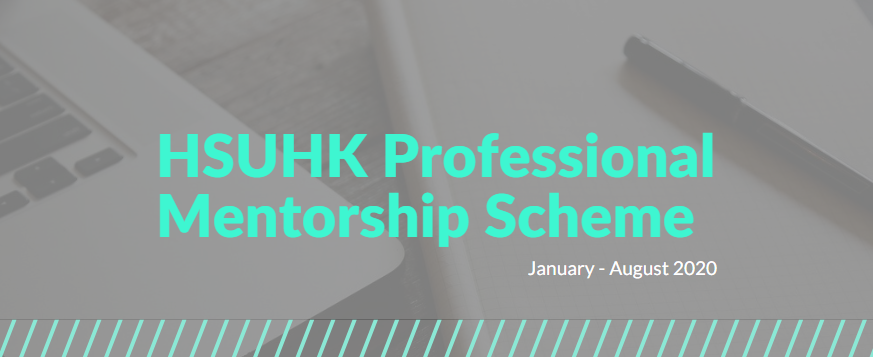 The HSUHK Professional Mentorship Scheme aims at providing valuable opportunities for HSUHK students to seek career advice and guidance from mentors who are seasoned professionals and senior executives from different industries. During the 8-month scheme period, mentors and mentees can decide upon their own meeting schedule. On the other hand, various social/ career activities will be organized by the SAO to further connect our large group of mentors and mentees.
Programme period: January – August 2020
Eligibility: Full-time HSUHK undergraduates of all years
By joining the programme, students can receive:
appropriate careers advice, guidance and experience, tailored to the mentee's aptitudes and ambitions
support in building a professional network
support in enhancing interpersonal skills, including self-confidence and an awareness of one's strengths and weaknesses
More details about the programme will be available in Sep/ Oct 2019. Please stay tuned.
Enquiries:
Ms. Sharon Tse
Tel: 3963 5097   Email: sharontse@hsu.edu.hk